KACTUS to Exhibit at the 8th CAR-TCR Summit in Boston: Showcasing Innovative MHC & TCR Products & Services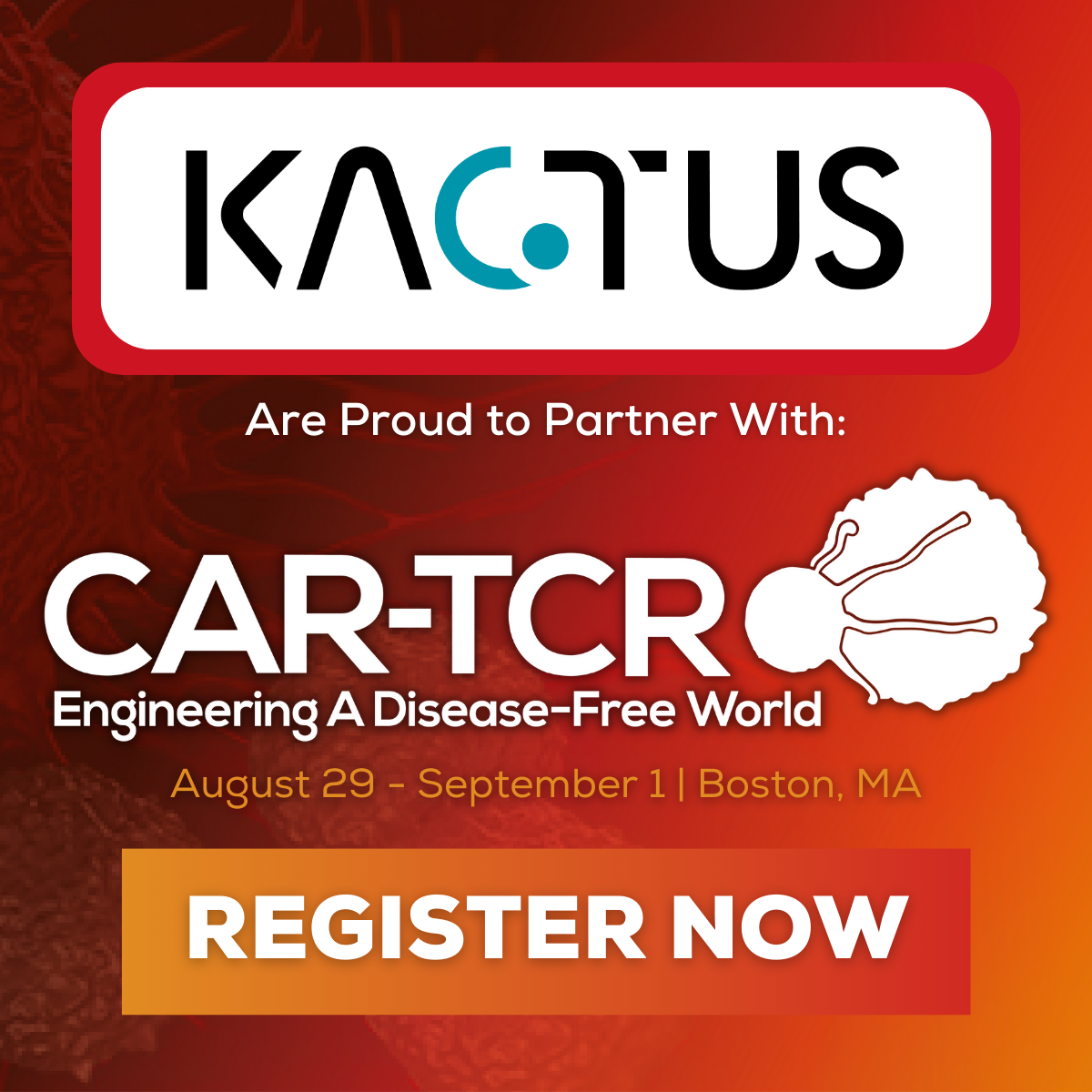 KACTUS is excited to announce that we will be attending the 8th CAR-TCR Summit in Boston from August 29 to September 1, 2023. As the industry's trusted, definitive, end-to-end forum for the global network of autologous and allogeneic cell therapy drug developers, this event is the perfect opportunity for us to showcase our innovative products and services.
Peptide-MHCs
At booth #24, attendees can learn more about our Peptide-MHC Complexes, which are available in both catalog and custom options. These mammalian-expressed Peptide-MHCs have natural folding and glycosylation patterns for optimal bioactivity. Browse our 150+ Peptide-MHC catalog products or request a custom Peptide-MHC with your choice of monomer/tetramer, biotinylation, fluorescent labeling, allele, and peptide.
Peptide-Ready MHC
Learn more about one of newest product lines, Peptide-Ready MHCs (prMHC), available as in-stock catalog products or can be customized to meet specific research needs. Peptide-Ready MHCs are a ready-to-use loading system for binding your own neoantigen peptide. Create your own Peptide-MHC in-house for more versatility or use of proprietary neoantigen-peptides. 
Custom TCR-Expression Services
Request our Custom TCR-Expression Services, to receive a customized soluble TCR that meets your specific research needs. Our team also offers SPR analysis of TCR/MHC binding interactions. Contact us today to learn more. 
Attendees who visit our booth can also pick up gifts and swag, including t-shirts. We look forward to meeting with researchers and industry experts to discuss the latest developments in the field of cell therapy.
Event details:
Location: Hynes Convention Center, Boston MA

Date: August 29 - September 1, 2023

KACTUS Booth #24
Don't miss out on this exciting opportunity to learn more about KACTUS and our innovative products and services. We hope to see you there!