Site-Specific Biotinylation
VLP framework optimized to each antigen
Proven biological activity
Mammalian cell expression system
VLP-Displayed Antigens for Antibody Drug Discovery
Virus-like particles (VLPs) are derived from the outer capsid protein of a virus and are tiny nanoparticles formed by the automatic assembly of one or more capsid proteins. VLPs do not contain viral infectious genomes, so they are relatively safe during production operations. KACTUS has used its self-developed SAMS™ protein engineering platform to express a series of biotinylated, non-biotinylated, and fluorescently-labeled VLP-displayed antigens. They are suitable for SPR, ELISA, CAR-T positive rate detection, and other experimental scenarios to flexibly meet various experimental demands.
Immune Response to VLPs
Virus-Like Particles (VLPs) are highly immunogenic, meaning that they can elicit a strong immune response in the host. VLPs are recognized by the immune system and are taken up by antigen-presenting cells (APCs) such as dendritic cells. Once taken up by APCs, VLPs are processed and presented to T cells, which can trigger the activation of B cells to produce antibodies against the displayed antigen. Because VLPs resemble the structure and composition of native viruses, they are highly effective at inducing both humoral and cellular immune responses.
Antibody Discovery for Difficult-to-Express Targets
Discovery of innovative antibody drugs has entered the next-generation phase. Owing to the increasingly fierce competition in antibody drug development, the discovery of differentiated antibodies helps maintain competitiveness in the market. VLP-displayed antigens efficiently activate the body's humoral and cellular immune responses and so are advantageous in the discovery antibodies against targets with low immunogenicity or abundance. Additionally, VLPs can be engineered to display specific transmembrane proteins on their surface, allowing for the generation of highly specific and effective antibodies against transmembrane proteins.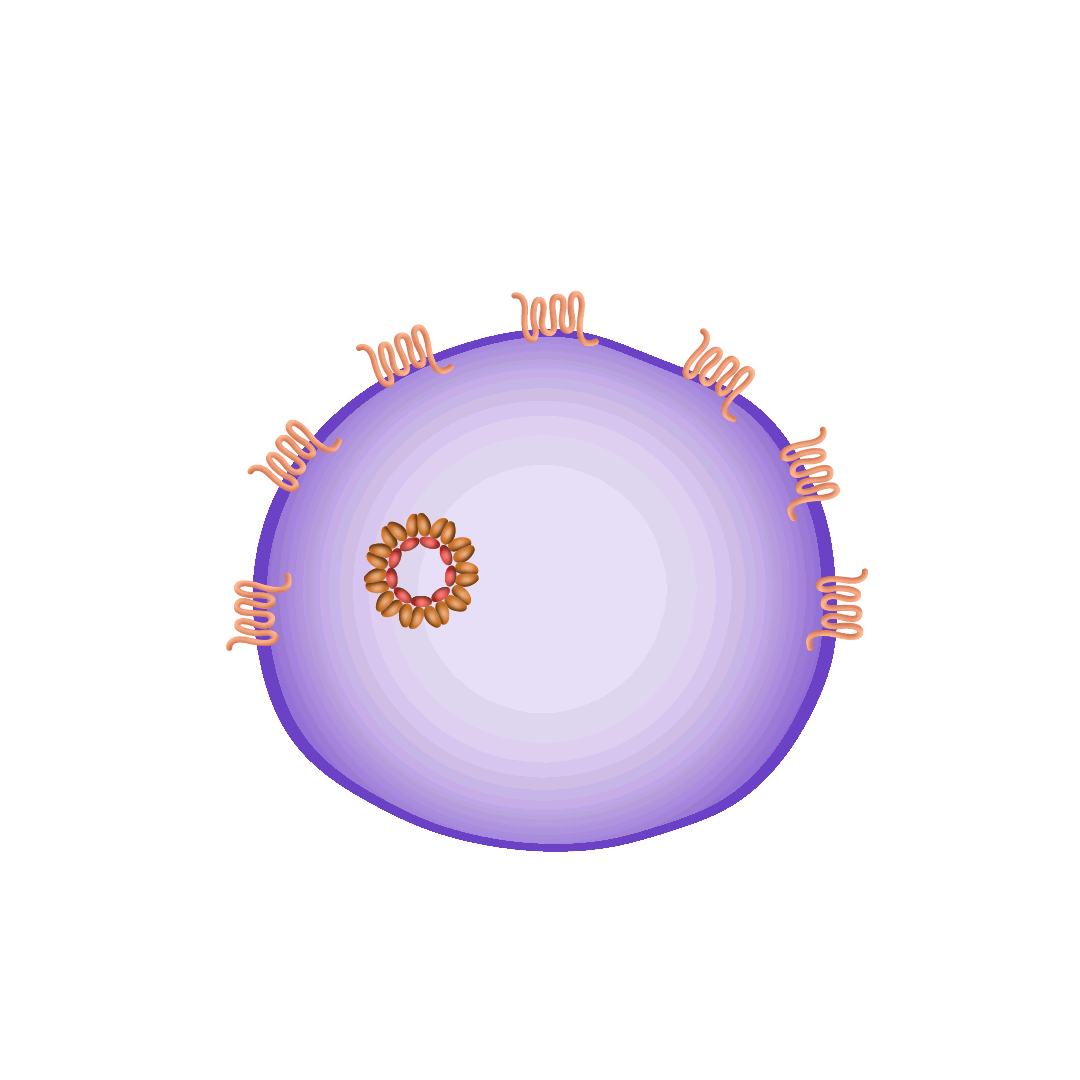 Figure 1. Envelope VLP expression.
Human CCR2b VLP
Difficulty in preparing soluble recombinant forms of multi-transmembrane proteins has led to a lack of development of related drugs for these targets. We have developed a series of full-length multi-transmembrane proteins, without any mutations or modifications. They are expressed through an envelope VLP to allow for solubility and functional transmembrane proteins. 
Human CD24 VLP
The potency of antibodies is dependent on the strength of immunogenicity of the antigenic protein. However, some proteins are unable to elicit optimal antibodies after immunization due to their molecular size, conformation, glycosylation modification, or homology between species. To address the challenge of weak protein immunogenicity, KACTUS has developed highly immunogenic and active VLP antigens that can overcome animal immune tolerance, leading to the discovery of effective antibodies.
KACTUS VLP-Displayed Antigens: FAQs
Order VLP-Displayed Antigen