CD3 Proteins
For specific product details please scroll to the bottom of the page!
CD3 (Cluster of differentiation 3) is one of the proteins expressed on the surface of T cells. It consists of six peptide chains: γ chain, δ chain, zeta chain and two ε chains. These six peptide chains are all transmembrane, and the transmembrane region is connected with TCR through a salt bridge to form a tight TCR-CD3 complex, which is involved in the recognition and signal transduction of antigen by T cells. The activation signal generated by TCR recognition of antigen is transduced into T cells by the ITAM sequence in the cytoplasmic domain of CD3.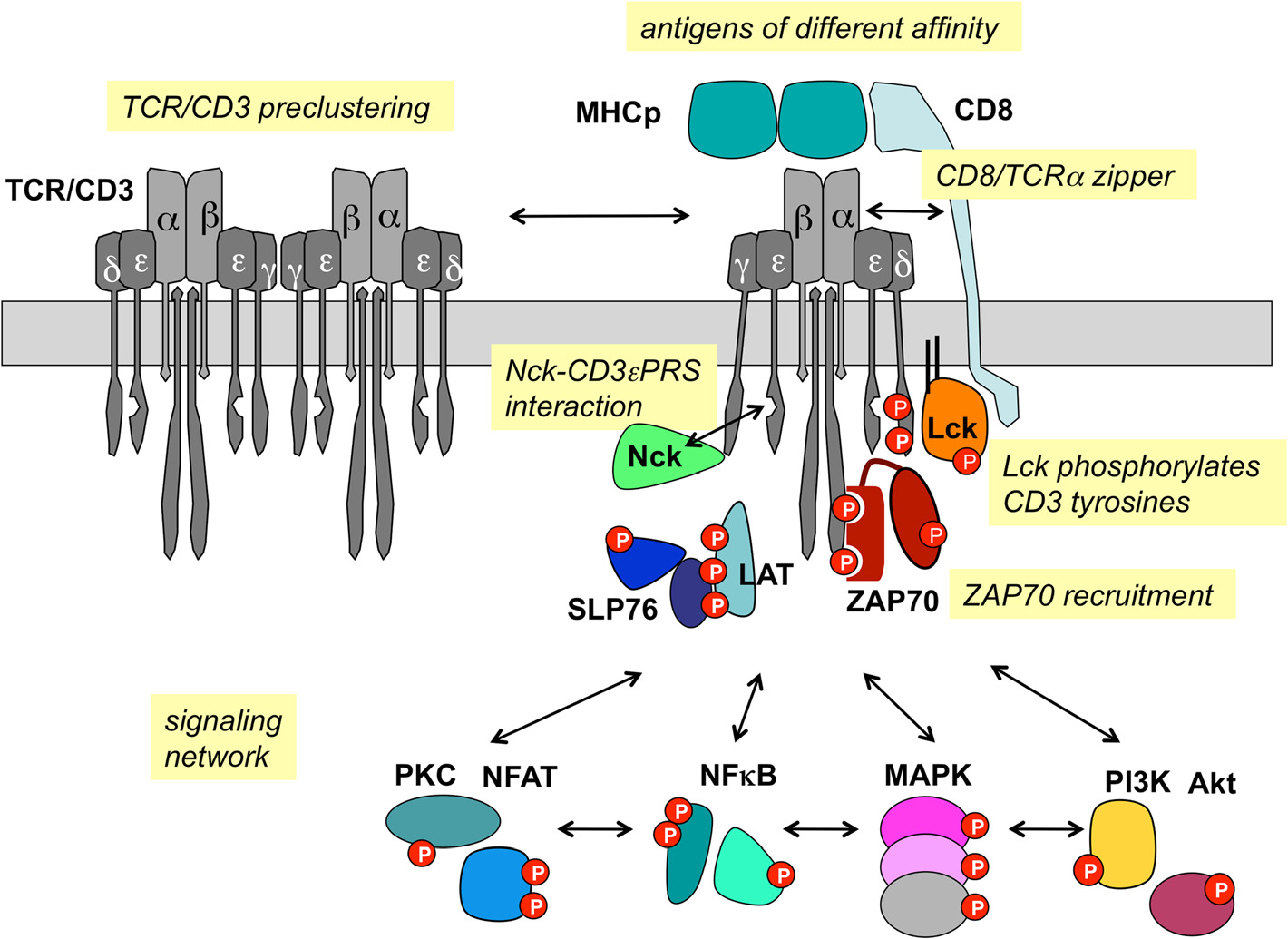 TCR/CD3 signaling (
Louis-Dit-Sully C et. al, 2012)
Through our unique structural design and purification process (SAMSTM), KACTUS provides a variety of highly active CD3 proteins including monomers, homodimers, and heterodimers that can meet the needs of our customers for immunity and antibody preparation and screening, etc. 
Applications
-Antibody discovery: immunization, screening, functional characterization

-Affinity determination: ELISA, SPR, BLI
Product feature 1: Equal ratio expression of two subunits of heterodimer
We adopted a special design to ensure that the heterodimer can be accurately expressed. During the purification process through the optimization of different purification methods, we further ensured that the two subunits of the heterodimer were expressed in equal proportions. After SDS-PAGE And SEC-HPLC verification, the purity is more than 95%.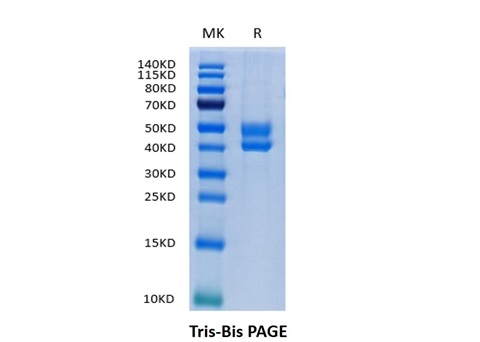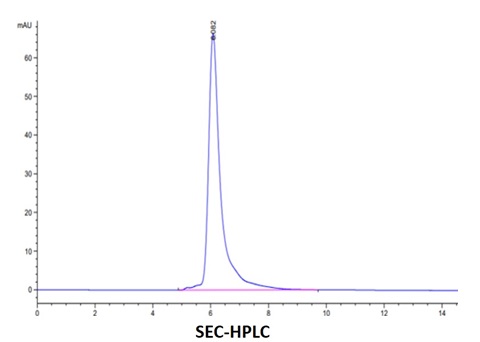 Product feature 2: high protein affinity
We verified the activity of CD3 heterodimer Human CD3E&CD3G-His Tag and Human CD3E&CD3D-His Tag. The ELISA and SPR verification data are as follows: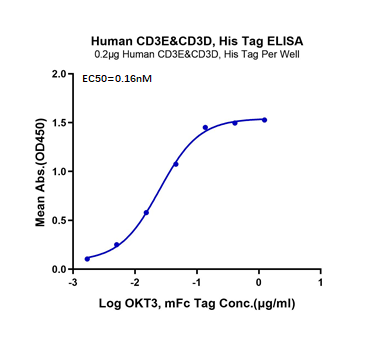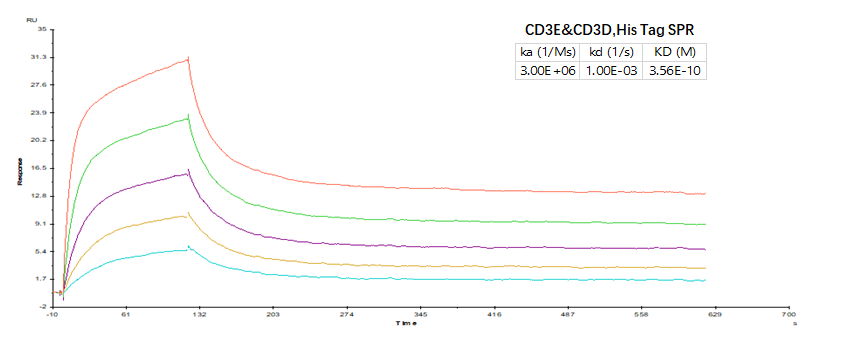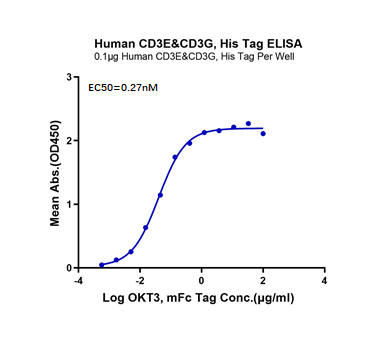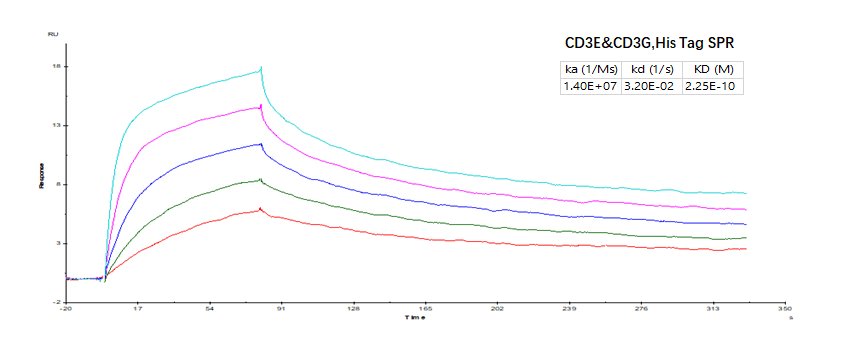 Product feature 3: high protein stability
High batch-to-batch stability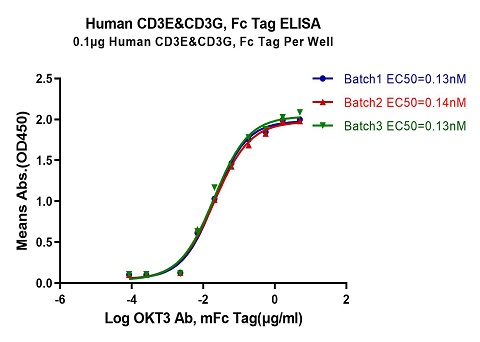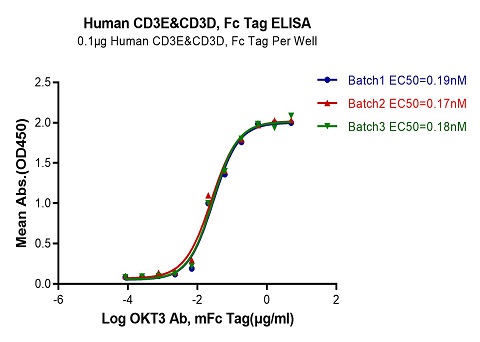 Great long-term stability