HLA-G and LILRBs
For specific product details please scroll to the bottom of the page!
New targets for first-in-class drug discovery
MHC class I (major histocompatibility complex-I) polymorphisms are associated with the outcome of some viral infections and autoimmune diseases. MHC-I proteins present antigenic peptides and are recognized by receptors, thus enabling the immune system to detect self-antigens and eliminate targets lacking self or expressing foreign antigens. Human leukocyte antigen G (HLA-G) is a non-classical human MHC class Ib molecule, which is an important immune tolerance molecule in the body, contributing to immune escape or immune cell anergy. In recent years, it has been regarded as a new type of immune checkpoint.
HLA-G, like other immune checkpoints, mediates its function by binding to receptors on immune cells. The known receptors are leukocyte Ig-like receptor subfamily B member 1 (LILRB1) and member 2 (LILRB2) which belong to the Leukocyte Ig-like receptor (LILR) family. LILRs is one kind of these receptors that either activates (LILRA members) or suppresses (LILRB members) immune cell functions. These Type 1 transmembrane glycoproteins are composed of two or four extracellular Ig-like domains that bind ligands. When HLA-G binds to LILRBs, tumor cells can escape the surveillance of the immune system. As LILRBs have a similar immunoreceptor tyrosine-based inhibitory motif (ITIM) like immune checkpoint proteins such as CTLA4 and PD-1 (Fig. 1), they became hot targets for drug development, especially used for discovery of first-in-class drugs. Multiple clinical/preclinical studies showed the potential broad anti-tumor effects of LILR family proteins, such as BND-22 (Biond), IO-202 (Immune Onc), JTX-8064 (Jounce Therapeutics) and NC410 (NextCure). In addition, since the expression profile of HLA-G is significantly different from that of PD-L1, it is suggested that HLA-G antibodies can enhance tumor sensitivity to anti-PD-L1 therapy in patients with tumors that do not respond to anti-PD-L1 therapy.

Fig. 1 LILRBs binding ligands.
Utilizing our featured SAMSTM platform, KACTUS has developed a series of proteins/domains in the LILR family. As LILRB1 and LILRB2 preferentially binds to HLA-G for MHC-I binding, we also developed multiple forms of HLA-G complex for further applications.
Advantages
-Exclusively available in various forms of HLA-G
-Provides the HLA-G binding domain of LILRBs
-Developed blocking analysis method for LILRBs and HLA-G binding
-Multiple activity assays
Product data
Human LILRB2 / CD85d / ILT4 LILRB2 Domain1&2 Protein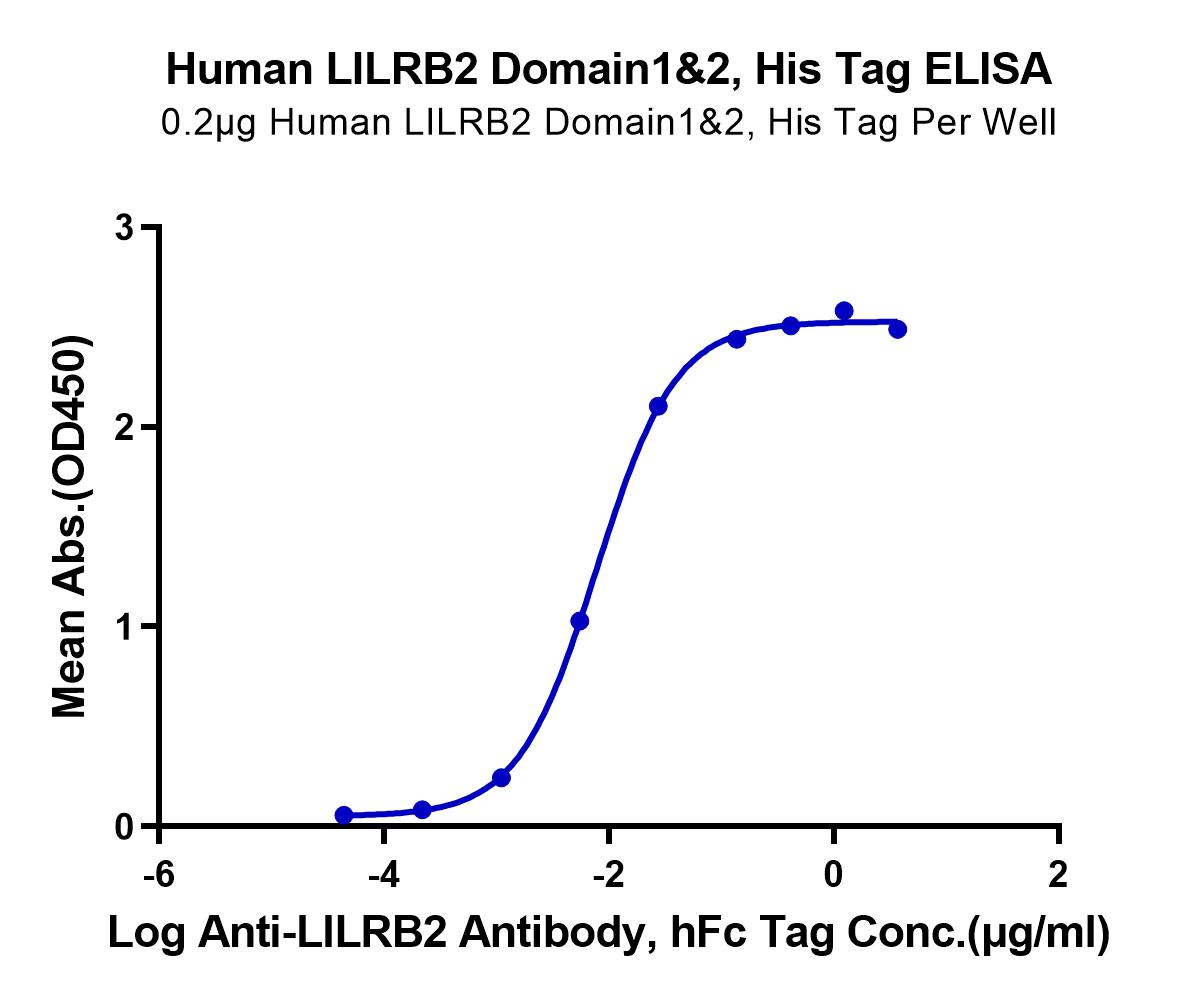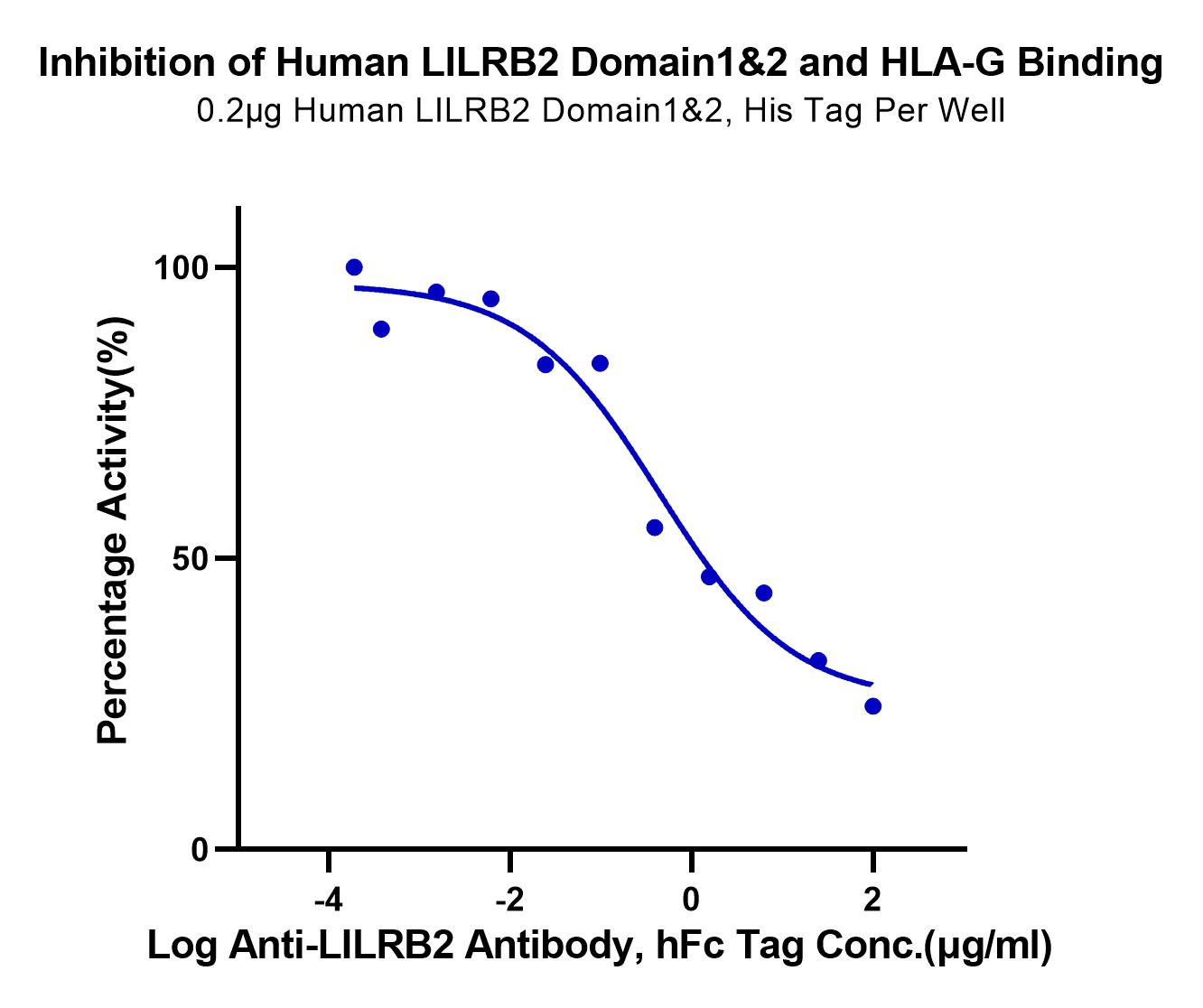 SPR assay: Human HLA-G Complex Tetramer, His Tag immobilized on CM5 Chip can bind Human LILRB2 Domain1&2, His Tag with an affinity constant of 6.5μM as determined in a SPR assay (Biacore T200)
Human LILRB2 / CD85d / ILT4 Protein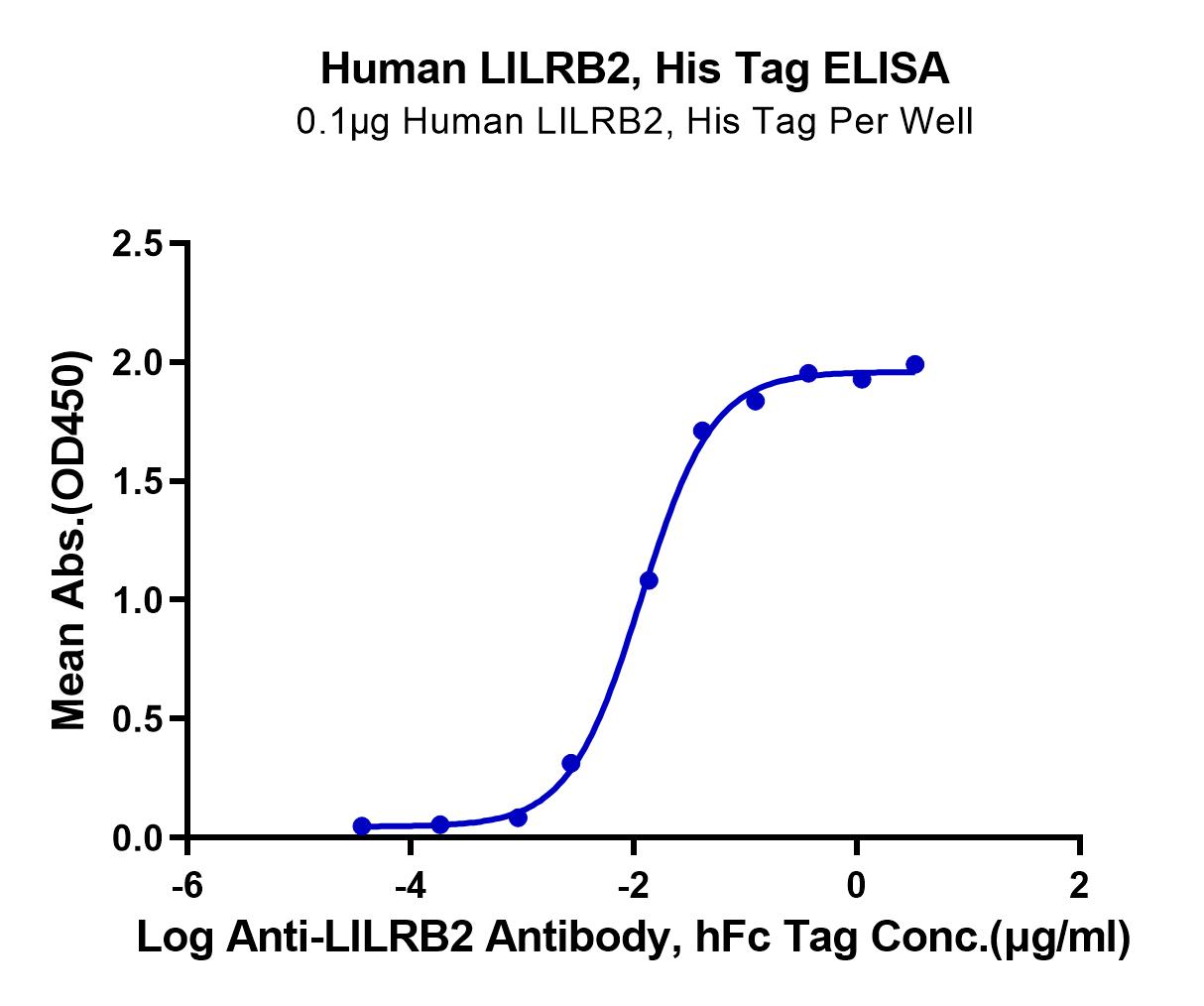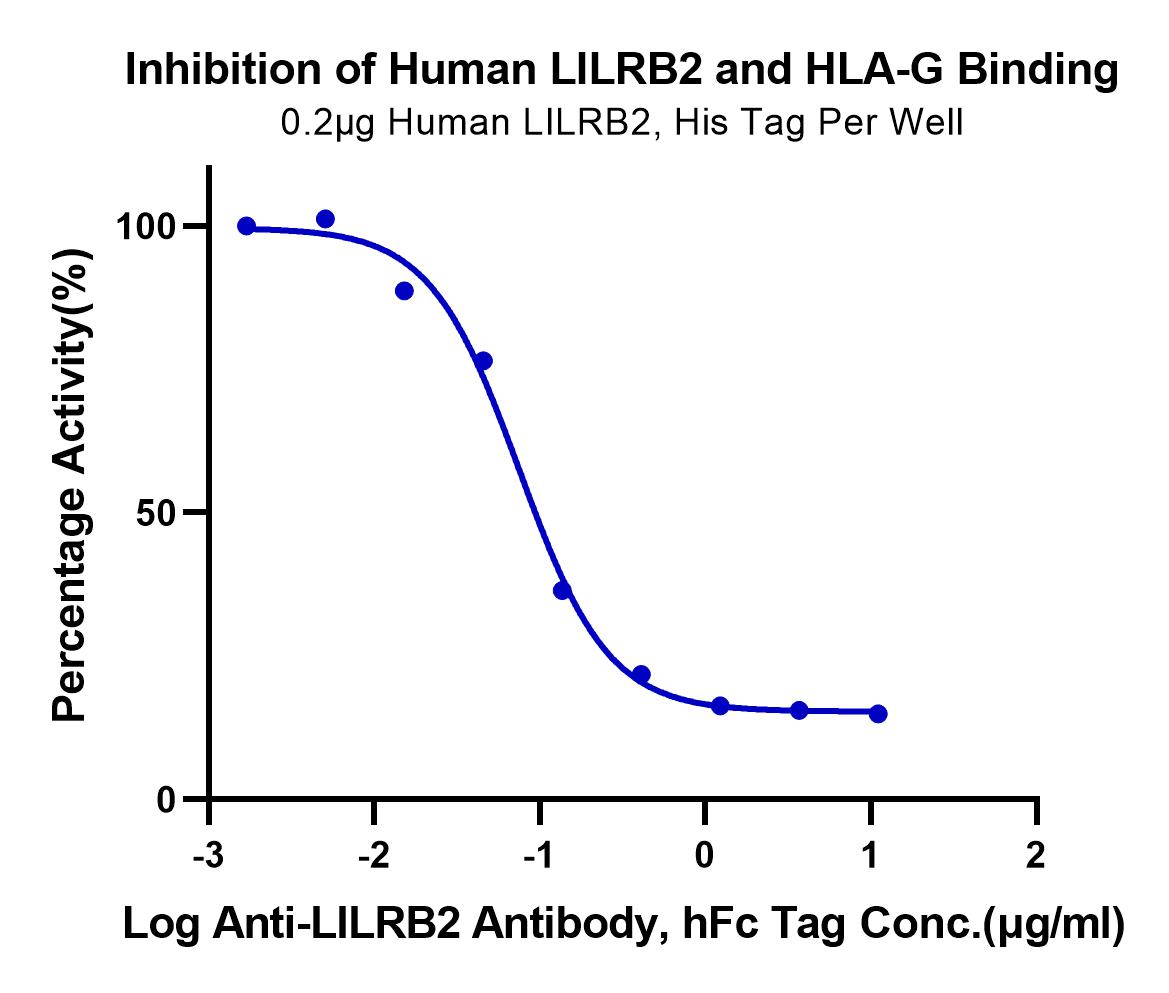 SPR assay: Human LILRB2 captured on Protein A Chip can bind HLA-G Complex Tetramer, His Tag with an affinity constant of 9.2 nM as determined in SPR assay (Biacore T200).