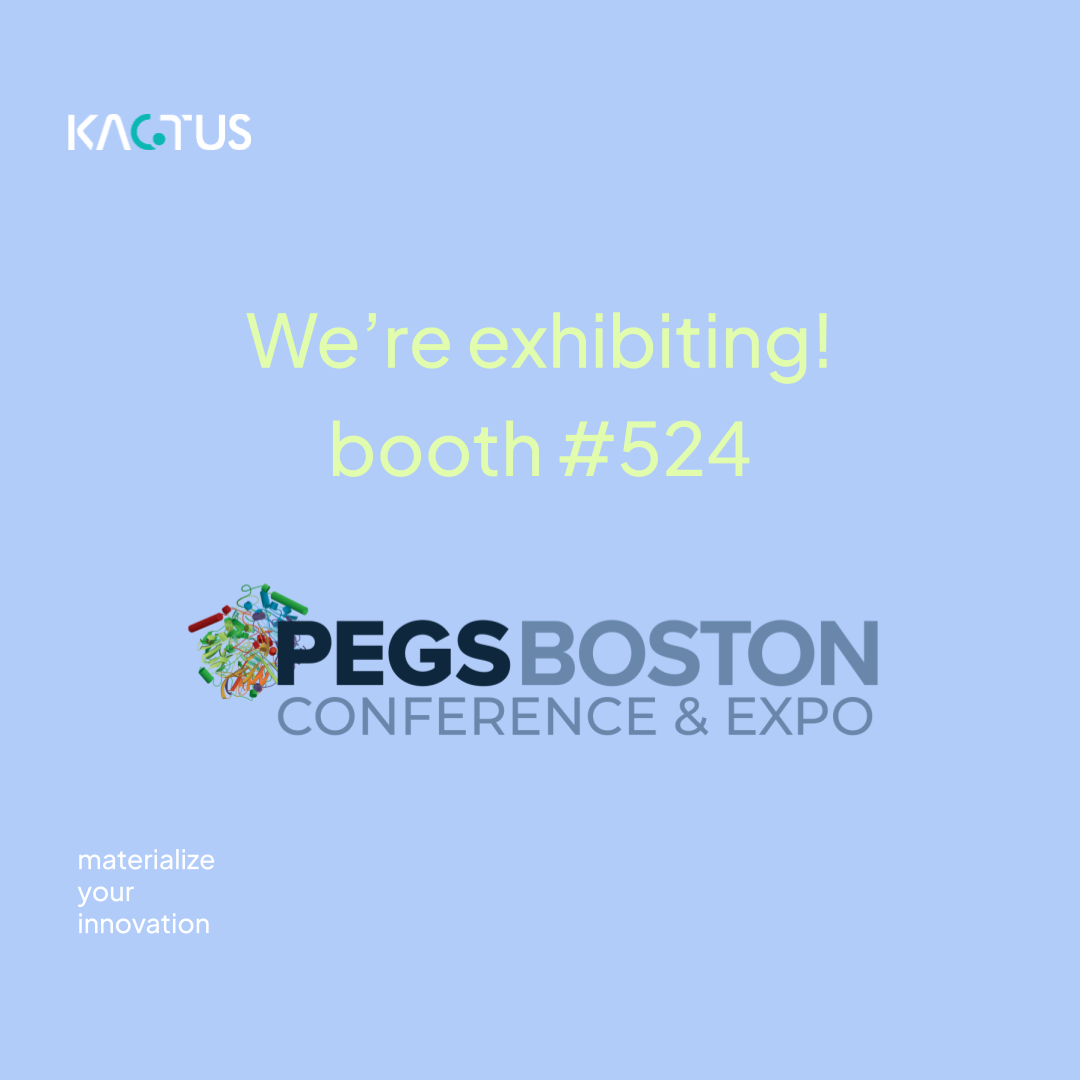 Hynes Convention Center, Boston MA
Stop by booth #524 for swag, t-shirts, and enter our iPad giveaway contest! 
KACTUS will be exhibiting at the PEGS 2023 Conference for the second year in a row. Our team is eager to talk to you about your recombinant protein needs. You may find exactly what you're looking for by searching our 2400+ catalog selection, but if not, we offer custom protein production services, with various tags, biotinylation, fluorescent labeling, and choice of liquid or lyophilized protein. 
Of note, our VLP-displayed antigens offer difficult-to-express targets such as CCR2b, CD24, and GPRC5D, as well as high immunogenicity for antibody drug discovery. Contact us to learn more or request a custom VLP. 
Our team has also developed preclinical-grade and research-grade recombinant Laminin 521 for iPSC cell culture. Laminin 521 is an important matrix adhesion protein for iPSCs to help maintain stemness and can play a role in differentiation. 
We also recently launched our AAV9 ELISA Kit, and AAV5 ELISA Kit that have high sensitivity and specificity to their AAV serotypes. Our AAV9 kit offers a rapid protocol for fast turnaround as well as a standard protocol for greater sensitivity.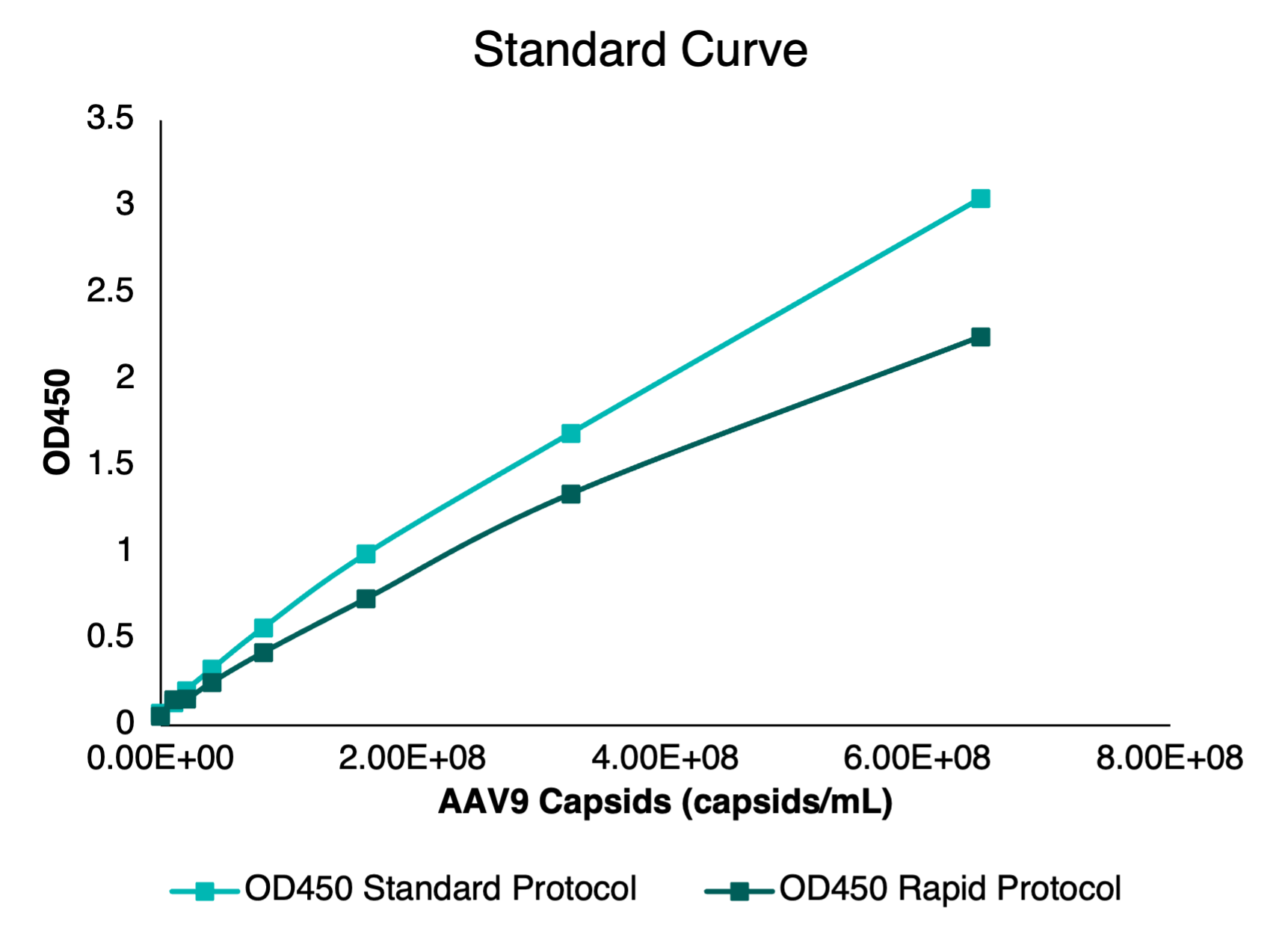 Figure 1. Example standard curve for AAV9 ELISA Kit, standard protocol and rapid protocol. 
Contact us for more information or to request a quote. We look forward to meeting you.